Our Standard LT Banner is built on the simple idea that just because it's a temporary sign doesn't mean it has to look cheap. Our banners are large one-sided, vinyl signs with the convenience of being able to roll it up and store it.

Unlike typical "throwaway" quality banners that are designed to last the duration of a birthday party, our banners look much better and are completely waterproof and can be used outdoors continuously for 6-12 months if properly installed. We also offer our XHD Banners for the most durable banner money can buy and last outdoors for years.

The Standard LT Banner comes with taped hems on all sides for tear resistance and grommets every 2 feet (3 feet on 6' banners) for easy hanging.

Standard LT Banners include a full color imprint with as much copy as you would like. A full bleed is also available at no additional charge but may result in a slightly undersized banner.





Usually what dictates the size of a banner is the available space to put it, any restrictions by sign codes on the size, and the actual copy. While we can't determine the first two, we can certainly help you figure out the size that makes sense for the copy that you have. Submit a design request and let the Design Team know you're not sure what size banner you need. That way the banner you need can be laid out in a size that accommodates what you want to put on the banner. You won't end up buying a larger banner than you need or a banner that doesn't quite work.

Please also note that the banners can only be printed on one side. If you need a banner that is viewable from both sides, you would either order two and place them back to back or order one that is twice the size you need and wrap it around a post or other stationary point.



If you would like more than a few identical banners at the same time, contact us for a quote.
If you're wondering what happened to the 3 foot banners, we can still make a 3 foot banner for you if you need. As they are printed as a 4 foot banner, they are the same price as a 4 foot banner however we can trim it down and finish it as a 3 foot banner.


?

2'x6'

$72.98




Free Shipping on orders of $149+!

2'x8'

$97.98




Free Shipping on orders of $149+!

2'x10'

$121.98




Free Shipping on orders of $149+!

2'x12'

$146.98




Free Shipping on orders of $149+!

4'x6'

$146.98




Free Shipping on orders of $149+!

4'x8'

$194.98




Free Shipping!

4'x10'

$239.98




Free Shipping!

4'x12'

$292.98




Free Shipping!

4'x16'

$389.98




Free Shipping!
Options & Accessories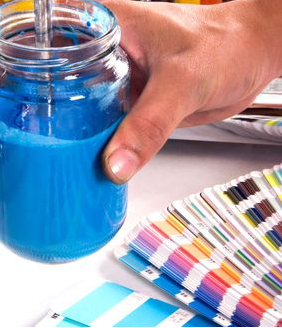 Color Matching
We can match your Pantone® Matching System color number. Contact us to verify availability.
| | |
| --- | --- |
| Quantity | Per color |
| Approximate Match | FREE! |
| Precise Match | N/A |
Get Started!
You can request a FREE design layout and proof either before or after you place your order. If you would like to see your proof before you place your order, we will gladly process design & proof requests before you order for eligible customers (verifiable political campaigns, businesses, organizations and events).

However, if you order first, your design request will move to the head of the line and will be processed with top priority. If you need your order urgently, ordering first is the fastest way to proceed. Not to worry, even if you order first, your order won't go into production until you approve your proof.